Aquanova Brand
Aquanova Brand
Aquanova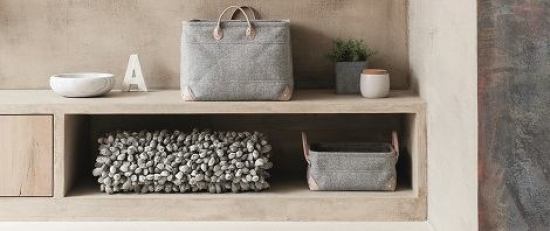 Aquanova in short
Aquanova is originally a Belgian company that focuses on the design, development, and sale of bathroom accessories. The family business, founded in 1948, has established itself over the years as a major player in the market and its products have gained enormous popularity worldwide.'We love to create the look you love!' is Aquanova's motto and this is clearly reflected in the beautiful collection of textiles and bathroom accessories, each of which is inspired by latest trends and developments in the field of home furnishings. Despite the fact that the trends are taken into account, Aquanova products have a stylish, timeless appearance, so that you can continue to enjoy a beautiful bathroom for years, without getting bored with it. Moreover, the various collections can be matched very well with each other, so that you can create an entirely unique atmosphere in your home that is entirely to your taste. Make your house your home with Aquanova products.
Towels
The Aquanova bathroom linen collection consists of a series of beautiful bath towels, hand towels, guest towels, washcloths, and dressing gowns. The bathroom textiles are made of durable materials of high quality, so that even after dozens of washes, the towels retain the same beautiful quality as when you bought them. Moreover, Aquanova only works with materials that feel super soft on your skin. Drying off after showering has never been so nice!
Combine the different collections by choosing different colours, or go for a nice sleek look by choosing one solid colour. It's all possible with Aquanova's bathroom textiles range!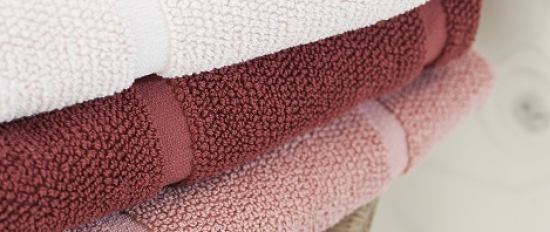 Bathroom Accessories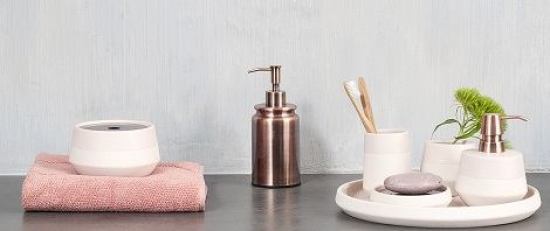 Aquanova Bathroom Accessories
Aquanova has launched a collection of dazzling bathroom accessories. The brand has various collections that are based on latest developments in fashion and interior design. For example, do you want to give your bathroom that you have walked into a Hammam? Or do you prefer a more industrial, minimalist look? Then you have come to the right place at Aquanova in both cases!
View the entire Aquanova collection and search among the most beautiful bathroom accessories to be seduced by beautiful soap dispensers, tea light holders, cups, laundry baskets, dishes, storage boxes, and much more!
Bins
Aquanova has a nice collection of bins that wil brighten up any bathroom or toilet. These waste bins are available in various trendy colours that complete the look of your bathroom. The colours have been adapted to the Aquanova collections, making it very easy to match the bins with the bathroom textiles and accessories from the other Aquanova collections.
Until recently, a bathroom bin was often seen as an eyesore, but a necessary thing in the bathroom. Nowadays they can be true eye-catchers in the positive sense thanks to Aquanova. In particular, the pedal bins from the Aquanova Ona series have become extremely popular.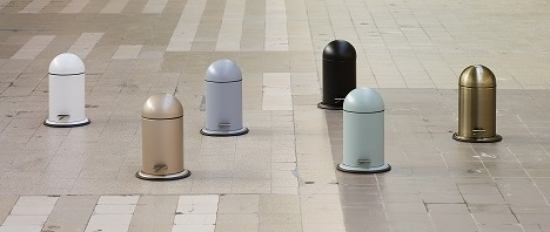 Toilet Accessories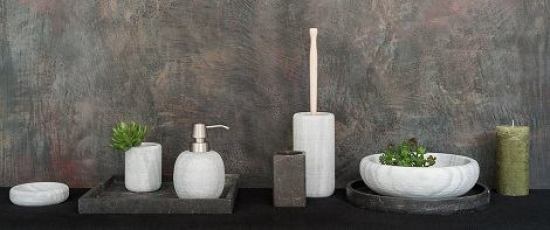 Just like Aquanova's other collections, this brand's toilet accessories collection is made up of high-quality products. The collection of toilet accessories includes products such as toilet brushes, toilet roll holders, and special toilet mats. These are also provided with beautiful designs and these are of course adapted to the rest of the collections of this top quality brand.
Create the perfect atmosphere in your toilet by choosing accessories from Aquanova.
Bath Mats
A good bath mat ensures that your feet stay nice and warm, absorbs water, and also creates a relaxing atmosphere in your bathroom. A bathroom is therefore not complete without a beautiful bath mat! Aquanova has included a large collection of bath mats in its range, each of which are made of soft materials that feel very comfortable and are available in various beautiful models and colours.
Complete your bathroom by choosing one of Aquanova's extraordinarily beautiful bathroom mats. Available in various shapes and sizes.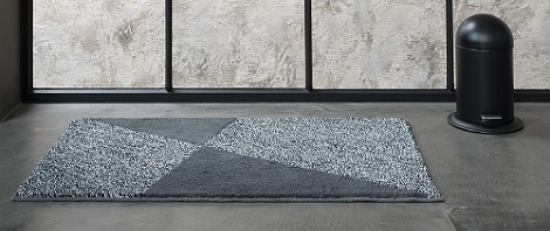 A selection from our Aquanova collection: